Welcome to the North Valley Counseling Secure Client Area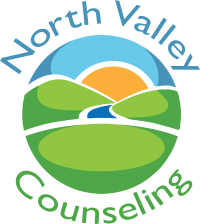 Welcome to North Valley Counseling

PLEASE LOG-IN BELOW

ONLY USE THE REGISTRATION LINK BELOW IF YOU HAVE NEVER TALKED TO ANYONE AT NORTH VALLEY COUNSELING AND YOU WANT TO BE A NEW CLIENT.

IF YOU HAVE TALKED TO SOMEONE OR YOU ARE A CURRENT OR PAST CLIENT, USING THE REGISTRATION LINK, WILL RESULT IN A DOUBLE REGISTRATION ERROR. INSTEAD, USE THE LOG-IN LINK. THANKS FOR YOU PATIENCE!

To talk with a real live human being, call 530 828 8235.

Thank You!
Log in to the secure portal. If you have not received an email with a username, please Register.